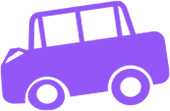 Cash For Junk Cars Temecula specializes in making the car
selling process easy.
We buy pretty much any make or model of car. Cash For Junk Cars is located in Temecula, CA, is a family owned business that has been doing business for years and has the reputation to prove it.
There are many reasons you might have junk car sitting around. Your junk car could have been damaged by weather, age, or an accident. Your junk car might not be running. Your junk car might not be worth the cost of repair. Your junk car might just be plain worn out. Whatever reason you have a junk car, the main reason to get rid of it is pretty much universal.
Junk cars are eyesores and a waste of precious driveway space. In addition, if your junk car is parked on the street, this is not a way to impress the neighbors nor will the police be happy if the car's stickers are out of date. Save yourself some hassle, sell your junk car today, and get cash in your hand.
Give us a call and we can have a technician meet you where you junk car is located ready to make an offer, pay you cash and tow your car away on the spot. No more junk car, no more eyesore, no more irritated neighbors and a happier you with cash in hand for what had been a problem. Get the best cash offer depending on the make, model and condition of your junk car.
If a junk car is the problem, Cash For Junk Cars in Temecula, CA, can be the solution. Deal with the people who've been dealing with junk cars for years. Deal with the people with a reputation for honesty and integrity and giving the best deal on junk cars.
How Much Is My Junk Car Worth In Temecula?
The value of your junk car depends on several factors. The most important factors are the year, make, model, mileage and overall condition of the vehicle. If the car is having mechanical issues such as engine failure, or transmission problems the price will be lower than a good running car.
Do You Pay Cash For Cars In Any Condition?
Yes, we pay cash for cars running or not. We buy clunkers, and we will even provide the towing for free. If you're looking for a fast way to sell a car for cash in the Temecula area, please give us a call.